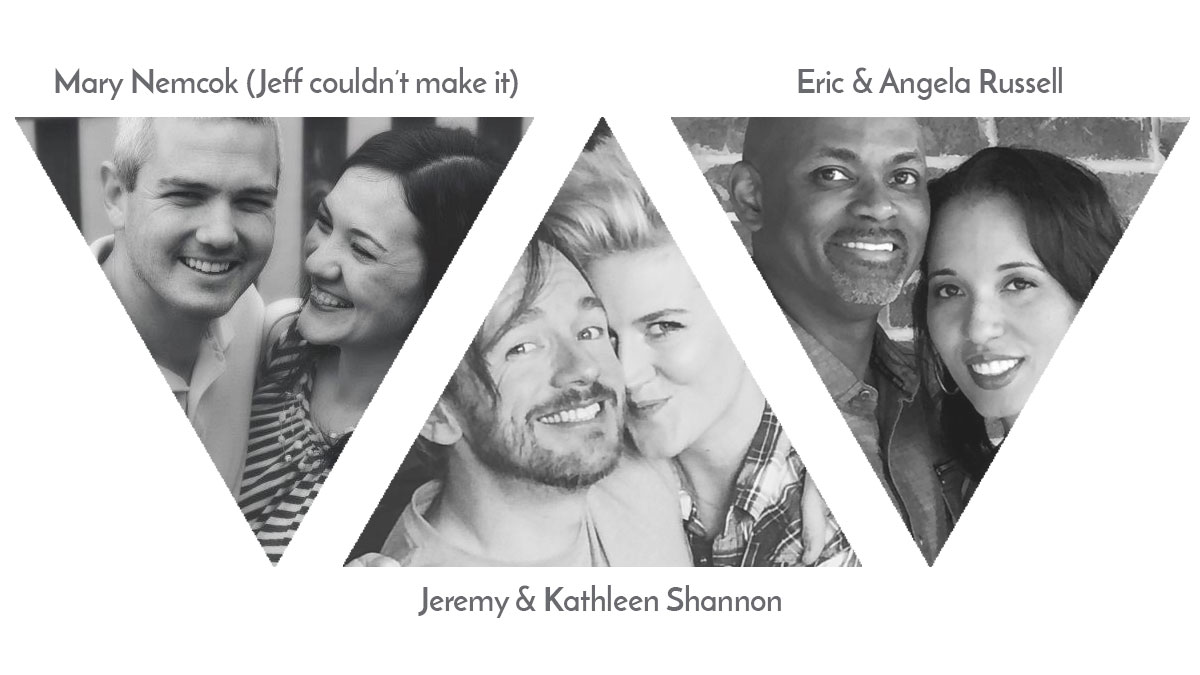 It's Misty's birthday and we gathered an eclectic group of friends who make her laugh, inspire her, and bring her joy.  But they didn't know each other. Misty made some delicious chicken enchiladas and everyone got acquainted by chatting about work, marriage, parenting, podcasting, and we even discussed Beyonce… you could say this dinner party covered the whole enchilada. We really wanted to invite all of you but our kitchen table will only seat so many.  That's why we're bringing the party to you.
In this episode:
• When Misty's excited she speaks about three octaves higher.
• We discover that Jeremy is a podcast pioneer.
• Misty accidentally foils Angela's plans to give a weird name.
• Kathleen is our first recurring guest – already on episode 12!
• The terrible 2s.
• Mary is an efficiency whiz.
• Eric knows how to navigate work & home. You can use this tip.
• Kathleen asks a real question and gets the real answer.
• We debate if parenting gets easier with subsequent children.
• Girls & boys both have big emotions.
• Mary has smooth screwdriver skills.
• Did "crying it out" lead to a later profession of more love for the kindergarten teacher?
• We didn't know they still made coffin nails.
• Considering adoption.
• Which couple fights really well because they practiced with their siblings and which couple are both the babies of the family.
• We are such a humble group.
• Sibling birth order and which two of us held dual roles.
• The men in our group may not cook but they are super helpful around the house.
• What Eric calls a soul-crushing experience.
• Lola wears more outfits in one day than Misty does all week.
• Kathleen's killer overalls took us all down memory lane.  Angela is gonna break her's back out.
• Packaging is everything.
• Mary & Kathleen school us on dirty chai.
• Starbucks will never sponsor our podcast now.  That's ok, because we love Nespresso.
• Ice cream sandwich wars.
• A rousing "Happy Birthday" rendition.
• Reading hour at the cupcake shop.
• The new gauge for "eh, that's not so bad."
• Having compassion for parents that go off the deep end.
• Making the choice every day; in it to win it.
• Helping our kids understand navigating marital waters. You know, learning to fight fair so your kids learn to fight fair.
• Recreational soccer can get pretty heated.
• Getting a degree in Beyonce's Lemonade.
• Sisterhood is fierce.
• How Randy ticked off Misty's sister once upon a time.
• Middle school cooties.
• Tips for picking produce.
• Buffet lines and sneeze guards = ICK!
• Boxing does not equal glorious for Kathleen.
• There's something about the ocean.
• SHARK!
• Jeremy may start playing drums again.
• Getting out without kids.
• Selling a Capri Sun for $4.
• Trading dollar bills.
---
Randy said:
Whenever I feel like I've come up with a great idea, then I feel glorious.
Misty said:
This Nespresso right here rocks my world.
You don't realize what you let stand in the way of connecting until you do and you're like, "I like you."
Feeling loved is glorious.
---

Jeremy said:
Cooking is a creative act and making delicious food doesn't really suit somebody who like me is so procedural about things.
Kathleen said:
I only say that not to brag about what a baller I am, but it was totally indulgent.
I remember my parents playing grab-ass in the kitchen.  I actually love being able to see them like each other.
---
Mary said:
Randy, you are the grossest one I've ever seen in my whole life.
Hey, maybe I'm doing okay at this.  Maybe I'm not utterly failing my children.
---
Eric said:
That is a soul-crushing experience.  It just never ends.
Angela said:
Kids will make you do things you never thought you would do and say things you never thought you would say.
---
Dive Deeper:
Kathleen in her overalls: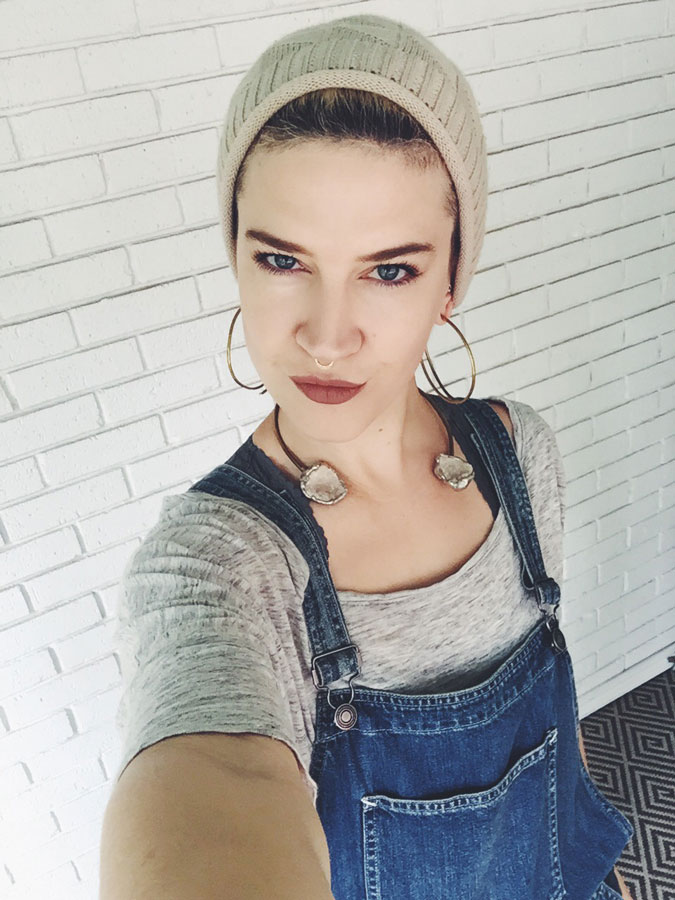 If you enjoyed this episode, please rate & review
it helps new listeners find us. The more, the merrier!
Save
Save