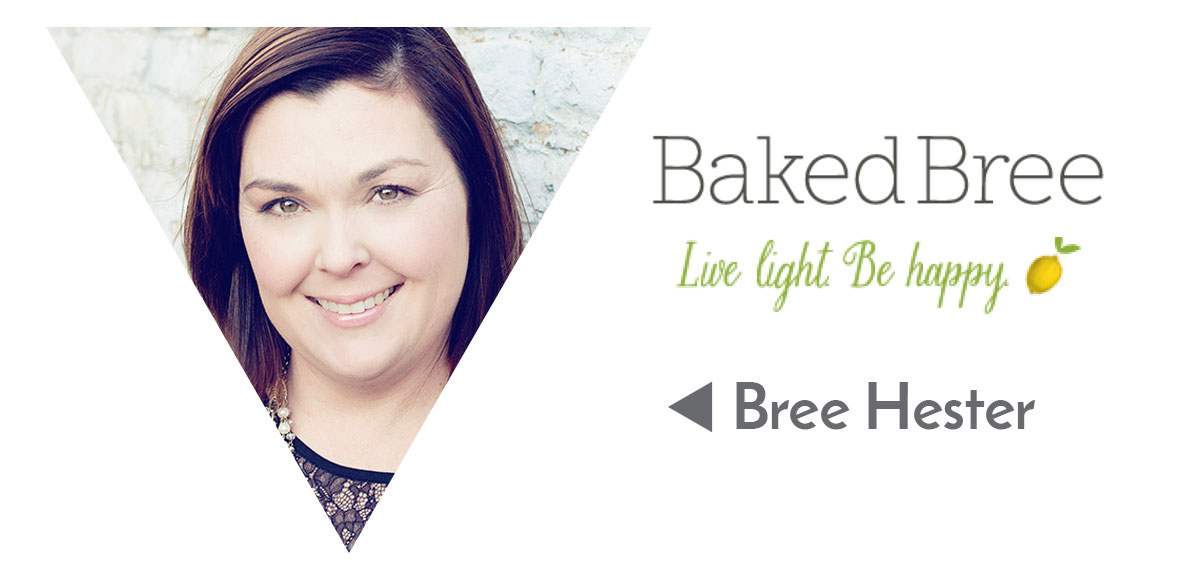 We are thrilled to introduce you to Bree Hester of BakedBree.com.  Her creativity literally nourishes people. Bree is a food + lifestyle blogger; she's also a talented photographer.  Her food photography is bright, beautiful, and scrumptious and so are her recipes.  Actually so is she. Bree is talking with us about motherhood + marriage, military life, travel, photography, kids, and food, of course.
In this episode:
• RIP Google Reader.  Actually, if we could bring you back from the dead, we would.
• Bree is a great host for treasure hunts in her Friday Happy Mail.
• GTL all the way!
• Learn why Bree is a pro at moving.
• How a peace offering turned into a wildly successful business.
• Bree comes from a family of culinary artists.
• Hear why Bree stockpiles candy canes at Christmas.
• Randy still can't make cinnamon toast to Misty's liking.
• Connecting with a 3-year-old is much easier than connecting with a chicken breast.
• Why Misty hates watermarks.
• Bree's favorite holiday and the weird dish she always serves.
• The back-to-school tradition that Bree's family enjoys and is a bit more meaningful than Sonic milkshakes in your PJs.
• The test to be a Charleston tour guide is intense.
• The only people in Jersey eating grits and red-eye gravy.
• Bree's brilliant advice to parents of picky eaters.
• How boundaries help Bree be more productive and a better wife + mom.
• A trick for involving your family in meal planning.
• The badass job that makes Bree's husband Wes so excited to go to work everyday.
• How Bree + Wes keep their marriage strong and stay in it to win it.
• Talking about parenting in a real & authentic way is refreshing.
• It might appear on the surface we've got this parenting thing figured out; but no, we don't and nobody does. We are all taking it day by day, minute by minute.
• It's easy as a parent to dwell on the negative behaviors. Building up our kids is as important as correcting them.
• Giving kids good tools helps foster creativity.
• Live light, be happy is Bree's motto.
• We have a lot of power over our happiness.
• The sources of happiness that help Bree deal when life gets more hot mess and less June Cleaver.
• Bree's sense of adventure makes the frequent moves of military life a joy.
• The best piece of advice she ever received came from Bree's grandma.
• The smell that Bree wishes she could bottle.
• Considering reinvention at age 40.
• Following all our desires to dabble helps to prepare us for what's going to make us greater.
• If you're cutting out early, you could be missing some outtakes + funny bits after our closing message.The most divine thing Bree has ever put in her mouth and the ritual for how she enjoys it.  Which oddly enough, includes a bathtub.
---
Bree said:
I don't believe in good food, bad food. I think life is not worth living if you can't drink a cold beer and have a piece of cake. Life is supposed to be enjoyed. Food is a pleasurable experience. Tweet This
You want your children to have a lot of experiences but you don't want them to be so busy that they don't have time to be kids.  That's when creativity is born.   Tweet This
I don't live in a world of rainbows + unicorns, I get that things happen and life can be really hard. But how you deal with those challenges, really speaks to your character and what you value.  I value being happy. Tweet This
I can smell my daughter's hair getting blonder.  It's just crazy.  I love it so much. Tweet This
---

Misty said:
My parents made it look so much easier than it is. I'm just realizing how much they really didn't know what they were doing. And we turned out ok. Tweet This
Growing up, it seemed like you needed to choose that one thing you were going to do with the rest of your life. I have had such opposition to that, it has made me be such a dabbler in things.  I guess the fear of commitment of saying I can never be everything.  I want to do it all. I love that we don't have to spend our entire lives at one job or doing one thing and we can be so much more multi-faceted. Tweet This
---

Randy said:
We need to celebrate our kids and talk about the good things, not just the bad things. Tweet This
---
Dive Deeper:
Follow Bree on Facebook, Instagram, Pinterest, Twitter
Ira Glass quote & a cool video
Bree's "easy" cake, we're not so sure about that
Johnnyswim and their Instagram
If you enjoyed this episode, please rate & review
it helps new listeners find us. The more, the merrier!
Save
Save