---
OUR GUEST
---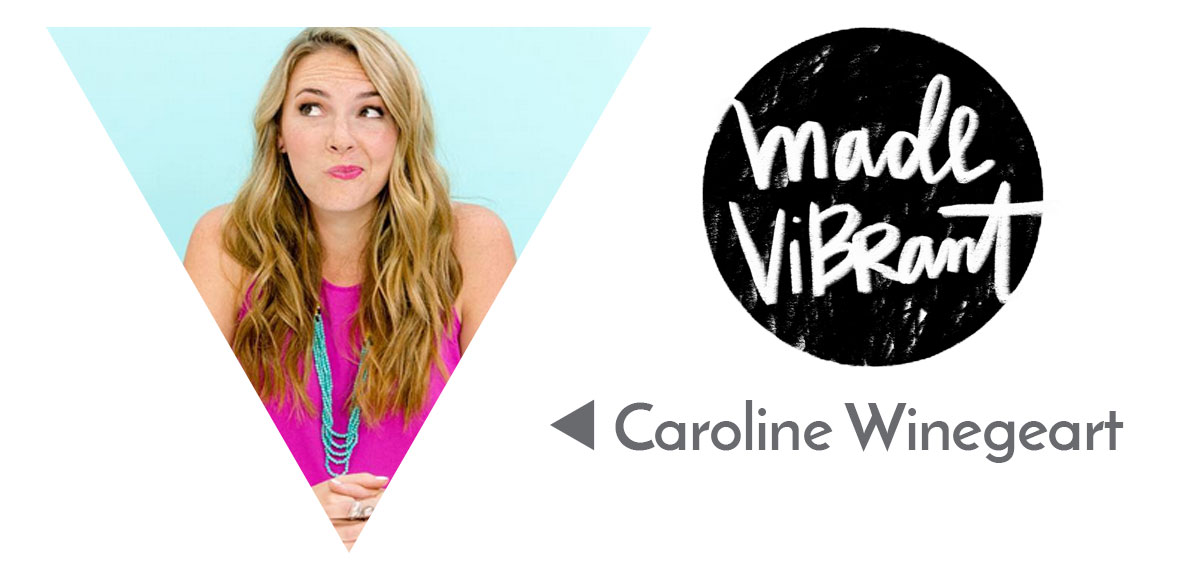 ---
---
EPISODE GUIDE
---
Grey may be hot in interior design these days but it makes a dreary shade of life. So we're exploring Life Made Vibrant with Caroline Winegeart. She is an artist in many senses of the word, but we first consider her a life artist. Caroline's work resonates with our belief that our greatest art is the life we create for ourselves. In this episode we talk about a mindful, artful approach to life and cover all this and more:
• Refusing to grin and bear it
• Gratitude practice is a game changer
• Getting real about the struggle to exercise and the shift to view it as a creation process
• A great metaphor for what it means to revel
• Letting go of something when it no longer serves you or its purpose
• Refining a robust creative process, even in a short amount of time
• Navigating the marriage of art + business
• Collecting things that inspire you
• How the dance between novelty and routine help you avoid a creative rut
• Knowing yourself is essential to living well
• The little tweaks and intentions that can nourish your soul
• Generational workplace battles: entitlement vs. slogging it
---
QUOTES & QUOTABLES
---

Caroline said:
It's a daily calibration in yourself. What's off? What's on? How can I nudge myself into being the truest version of myself? Tweet This
Gratitude is a form of meditation; focusing on the present moment and what you are grateful for. Tweet This
---

Misty said:
Environment has so much to do with how you think, feel, how you react – all those things blend into what you create. Tweet This
Letting go can be just as powerful as creating something. Tweet This
It's about the making, the process, the journey that you are taking to say or visualize that thing as much as it is about whoever is going to enjoy that art. Tweet This
---

Randy said:
The only thing I liked about running was the reward of winning at the end. Tweet This
We should all be collectors of things that inspire us. Tweet This
---
DIVE DEEPER
---
Caroline Winegeart
---
SHOUT OUTS!
---
Leah Lou
Leah Lou Style and on Instagram
Andreas Nilsson
Maria Aldana
Earl Grey Style and on Instagram
The Sweet Potatoe and on Instagram
If you enjoyed this episode, please rate & review
it helps new listeners find us. The more, the merrier!
Save
Save
Save
Save
Save
Save
Save
Save
Save
Save
Save