---
OUR GUEST
---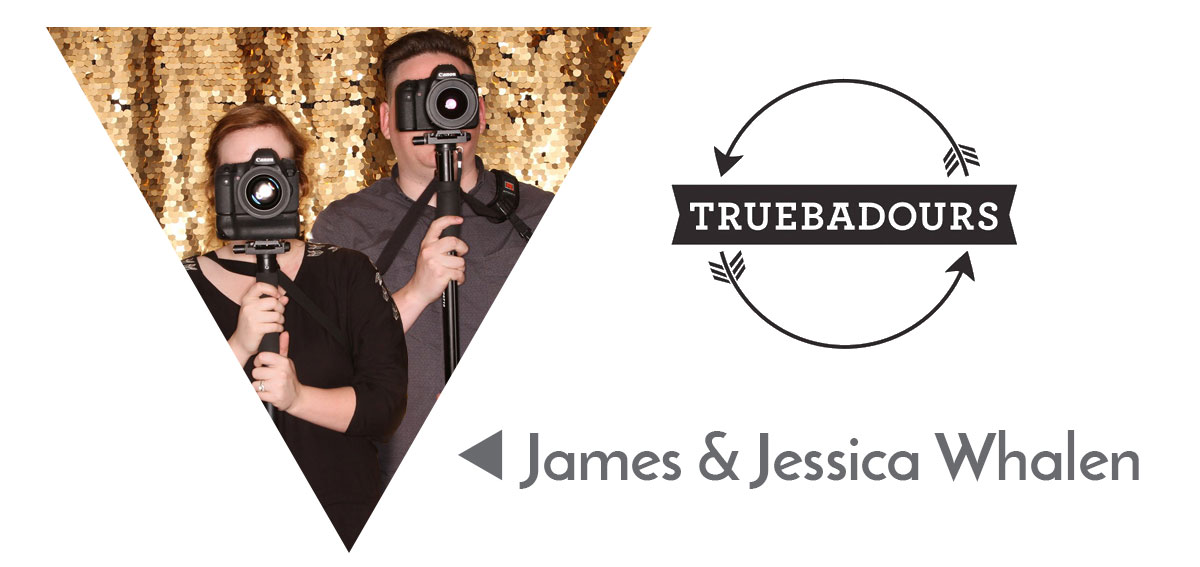 ---
CONNECT W/ JAMES & JESSICA

---
EPISODE GUIDE
---
Creative couple James + Jessica Whalen of Truebadours are many things; but they might best be described as  storytellers. And while video may be their chief medium, true love stories are their message to the world. From wedding tales, spirituality, expressions through art, fashion, music, health, business and more, these two share the stories that celebrate the greatest life has to offer. Hear the Whalen's love story, how praise + worship and belly dancing collide, and the case of the missing British accent. It was great fun to talk to another creative couple who both do their own thing and also create together. You will learn what drives their business and how they navigate the intersection of artistry and technical prowess between their talents.
---
QUOTES & QUOTABLES
---

Jessica said:
There's so much romance and magic in what you do day-to-day just by you practicing being happy. Tweet This
I love real stuff. I love humans. Even my favorite fiction films are about what it means to be a human living this normal yet really magical life. Tweet This
I feel the most romanced by the everyday whenever I stop [to think], "Actually, this is just really good." Tweet This
---

James said:
You have all these different voices talking and she just wanted to create something that had some truth to it. Tweet This
---

Misty said:
He went from a rodeo queen to a belly dancer. Tweet This
---
DIVE DEEPER
---
Truebadours – Web | Instagram | Facebook | Twitter | Pinterest
Northwest Arkansas Fashion Week
Happy Holidays Dance Video from Crystal Bridges
---
SHOUT OUTS!
---
Tracee Ellis Ross – Web | Instagram | Facebook | Twitter | Pinterest
Aric S. Queen – Web | Instagram | Facebook | Twitter
Casa Bonita on Snacks and Snacks
Melted Cheese on Snacks and Snacks
Bryan Cranston – Instagram | Facebook | Twitter
A Life in Parts by Bryan Cranston
Hot Ones with Bryan Cranston
If you enjoyed this episode, please rate & review
it helps new listeners find us. The more, the merrier!
Save
Save
Save
Save
Save