---
OUR GUEST
---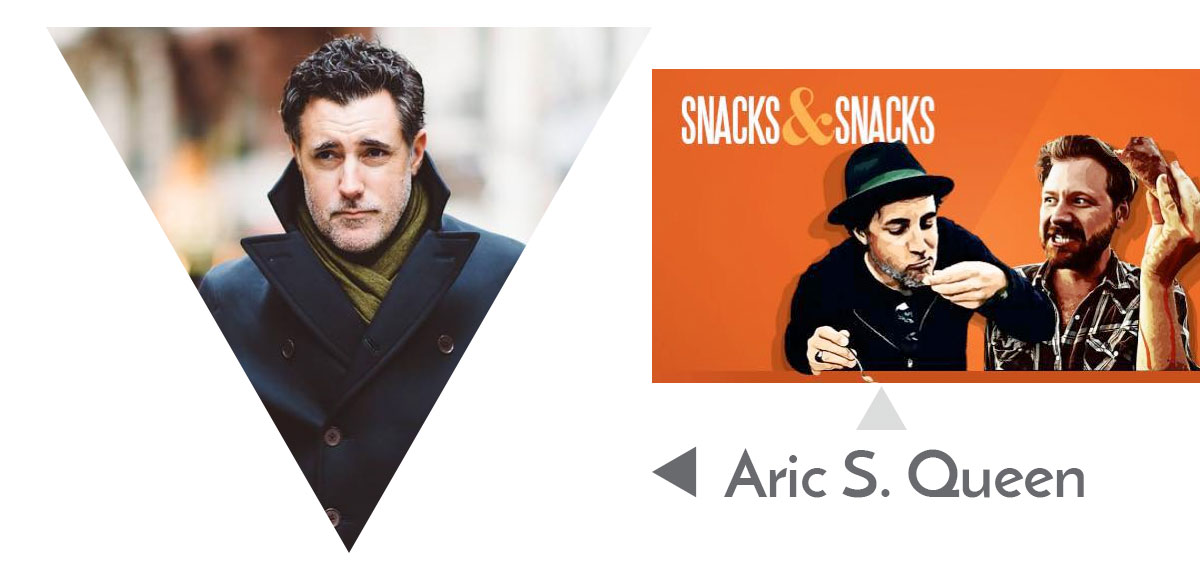 ---
---
EPISODE GUIDE
---
The resume of Aric S. Queen reads a lot like that of the most interesting man in the world; but he is quick to point out that the true fascination is what a wonderful world it is. A nostalgic video of Casa Bonita, a favorite childhood restaurant, introduced us to Aric. He is a native Oklahoman leading a colorful life. Once a young DJ at a Tulsa Radio Station, he set off to travel the world. Aric went on to broadcast a popular podcast in China that exposed their government and forced him into exile.  Aric is sailing the world (and made a show about it), authored a book, was a National Geographic Traveler, host of BBC's Treasure Hunters, and is the co-host of Snacks and Snacks. Aric's book The Shanghai Exile Diaries is his cold hard look in the mirror and a mesmerizing read. We chat about the painful process of stripping your own story down to nothing but the truth, the terrifying reality of vagrant living and skinny budgets. He's sharing a little bit of travel advice, a whole lotta snacks advice, and a refreshing honesty about the dangerous effects of the desperate search for validation. Learn why the man who has traveled the world over is still addicted to continuous adventures and insists he still has everything to learn.
---
QUOTES & QUOTABLES
---

Aric said:
Travel becomes this wonderful drug that every single person is interested in. Tweet This
What travel opens up in your eyes and in your heart… it blows the entire door wide open. You will spend the rest of your life going, "I know nothing. I know absolutely nothing." Tweet This
Meals are effort. But nobody in the world doesn't want to sit down and have a little snack. Tweet This
Something delicious this way comes. Tweet This
No other podcast knew my body as well as we are the REVELERS. Tweet This
---

Misty said:
It's interesting how you make a full circle and begin to appreciate things you wanted to escape. Even if you don't choose that for your life you have a new appreciation for it. Tweet This
---
DIVE DEEPER
---
Casa Bonita on Snacks and Snacks
The Maritime Lemonade Stand – Aric's show about his sailing adventures
BBC's Treasure Hunters – Aric's Favorite Episode
The Serpent and the Rainbow by Wade Davis
Ghent (Belgium) – the place you have to give your shoe to get the drink
Jim's Coney Island Never on Sunday
What a Wonderful World by Louis Armstrong
Are We Out of The Woods Yet by Taylor Swift
---
SHOUT OUTS!
---
Annie Kate Jones – Web | Instagram
Caro Emerald – Web | Instagram  | Facebook  | Twitter  | YouTube
Alex Clare – Web | Instagram | Facebook | Twitter | YouTube
If you enjoyed this episode, please rate & review
it helps new listeners find us. The more, the merrier!
Save
Save
Save
Save
Save
Save