---
OUR GUEST
---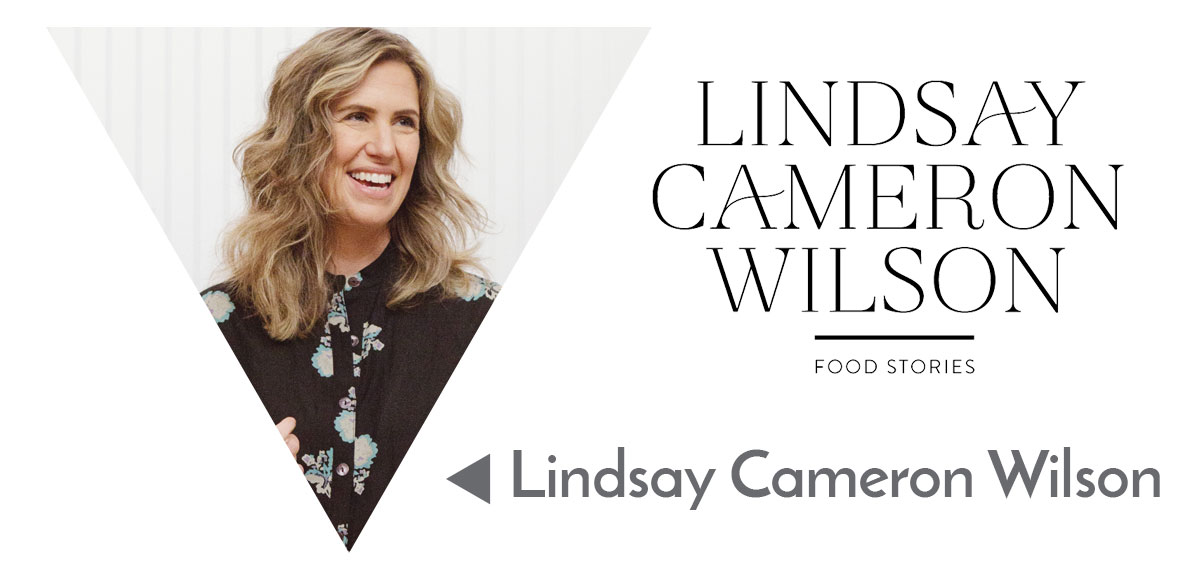 ---
---
EPISODE GUIDE
---
We are completely enthralled with Lindsay Cameron Wilson and her magical storytelling with food as muse. She is a best-selling cookbook author and host of Love Food, a cooking show that celebrates food, family, and community. But where we fell in love with Lindsay is The Food Podcast – it's a feast for your ears. It's where she talks with food experts, food lovers, and explores the real flavors of life. Lindsay teaches us that food is the portal to all good stories because "cooking is the story of your neighbourhood, your friends, your family, your travels and the ingredients you use, all woven together to tell a story – a food love story." The three of us are talking about why recording our lives and stories is so powerful and how food is a major character in everyone's story. We also explore how to use the nourishing experience of eating to revel more.
Listen if:
You like to eat.
You want to meet the host of the only podcast that made avid fans of us both
You want to know the advice Lindsay's grandmother gave her to avoid the "kitchen-squished chaos" of dinner time.
You are curious about the 5 things you should have in your kitchen
You're interested in being more intentional about the role food plays in your family dynamic
---
QUOTES & QUOTABLES
---

Lindsay said:
The food we eat can talk a bit about politics, how we shop, our socio-economic situation. It can go deep or keep it light. Tweet This
Food is my prompt to memory and story. When you think about taste and memory, it's such an evocative ingredient. Tweet This
Structure fuels creativity for me. I used to think it was the other way around. Tweet This
---

Misty said:
You really inspire me to slow down and to savor and if that's not what reveling is about, I don't know what is. Tweet This
Food is such an important part of the day, culture, even the family dynamic. It fuels more than our bodies, it informs us and connects us in so many ways. Tweet This
---

Randy said:
I'm very organized because it allows me to have the space to be creative purposefully. Tweet This
Music has to be the number one way to change the atmosphere and the mood. Tweet This
---
DIVE DEEPER
---
Jenn Grant and her song Paradise
Sweet Bitter by Stephanie Danler
ep40: Hello Just Focus with Dom Anders
---
SHOUT OUTS!
---
Sarah Glover – Web | Instagram
Luisa Brimble – Web | Instagram
Hannah Royce – Web | Instagram
Confidence Con – Web | Instagram
If you enjoyed this episode, please rate & review
it helps new listeners find us. The more, the merrier!
Save