---
OUR GUEST
---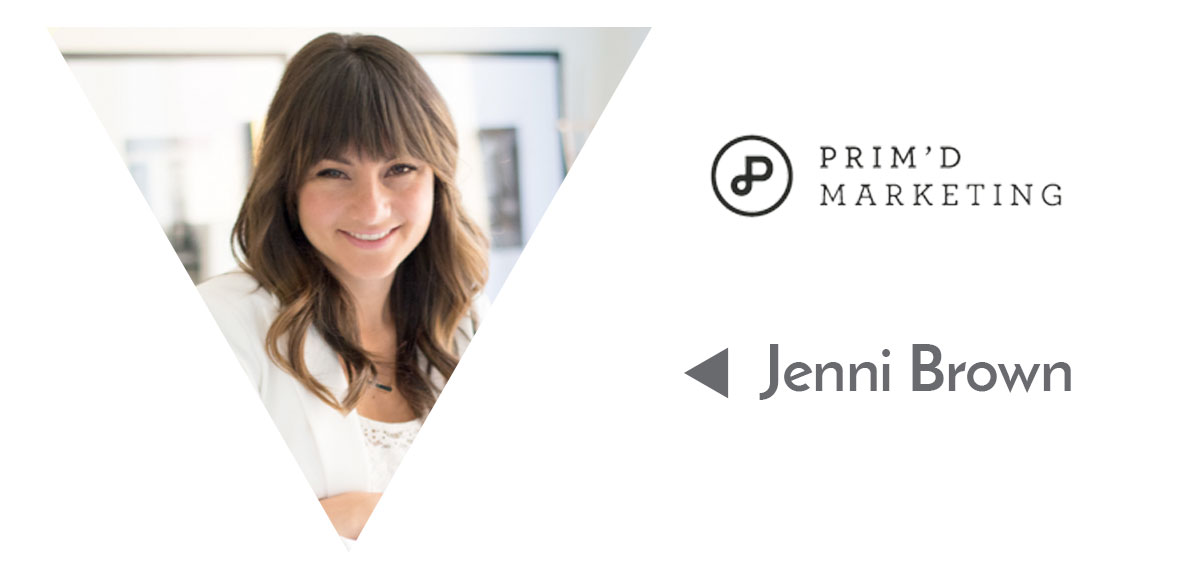 ---
---
EPISODE GUIDE
---
Cultivating a creative practice is a must for anyone who wants to keep their creative muscle limber and their work fresh. This chat with Jenni Brown is about finding the balance between order and creativity. How do you straddle approaching work, life, and everything with creativity AND logic? We're excited to talk this out with Jenni, the co-founder of Prim'd Marketing. She is a writer and designer that brings her expertise in branding and web strategy to her clients. Jenni is intensely creative but she is also known for having super powers of creating killer systems and organization. Creativity and organization aren't always thought of going together like chips + salsa but we've learned that some of the most highly creative people know how to access those super powers. Jenni is sharing the tools that keep her creating in freedom instead of messy chaos and why personal projects are vital.
Listen if you want to learn:
How to cultivate your creative practice
Three tools you need to give you white space to create
How to engage both your left and right brain to harness creativity AND order
About our 100 Day Projects and others
Tips for setting yourself up for successful creative endeavors
---
QUOTES & QUOTABLES
---

Jenni said:
I'm convinced that brand work is soul work. Tweet This
Make incremental steps towards that goal; it's not going to land on your doorstep one day. Tweet This
When I'm touching the work every day, it becomes easier to touch the work every day. Tweet This
---

Misty said:
Finding a way to have personal projects outside of your work is key to stretch creative muscle. Tweet This
---

Randy said:
We need that duality: doing art for clients and art for us. We can't forsake that. Tweet This
Accountability can work wonders. Tweet This
---
DIVE DEEPER
---
Writers Who Don't Write with Stephanie Danler
Misty's 100 Days of Lyrics
Randy's 100 Days of Doodles
100 Days of Natural Sciences by Katrina McHugh
The Paper Menagerie by Ken Liu
All The Birds In The Sky by Charlie Jane Anders
The Absolutely True Diary of a Part-Time Indian by Sherman Alexie
---
SHOUT OUTS!
---
Jesse Mecham of You Need A Budget – Web | Instagram
Teresa Yang Fung of Mimosa Boston – Web | Instagram
If you enjoyed this episode, please rate & review
it helps new listeners find us. The more, the merrier!
Save
Save
Save
Save