---
OUR GUEST
---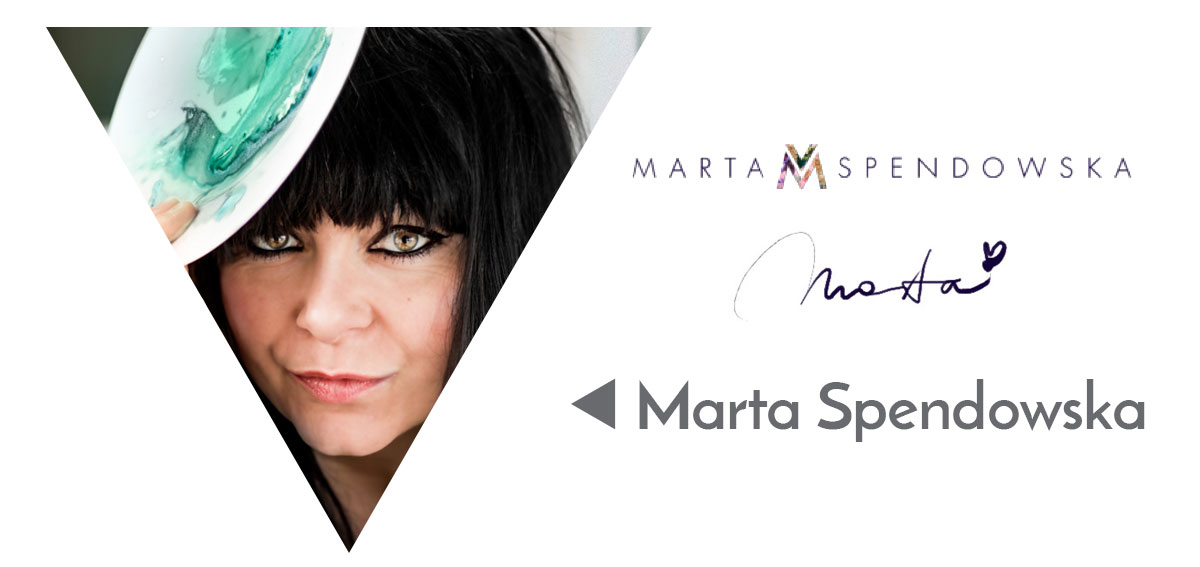 ---
---
EPISODE GUIDE
---
We are blown away by the candor and wisdom of wildly successful artist and illustrator Marta Spendowska. She chats with us about artistic influences, self-awareness, passion, and how art has brought healing and restoration to her life and relationships.  We learn how showing up is more important to creating than mere inspiration and hear her best advice to aspiring artists.  Marta is every bit as deep and beautiful as her paintings.
In this episode:
• Misty gushes over Marta's work like an obsessed fangirl… because she is.
• What made Misty cry at the Metropolitan Museum of Art.
• Can you imagine if the only thing on the shelves at the store was white vinegar?
• What influenced Marta's childhood creativity.
• The other creative act that Marta thought would be her career.
• Finding out there is life outside of what you know.
• What Marta was thinking when she decided to leave Poland to live in the U.S.
• How Poland has evolved since Marta has left.
• The not-so-glam job Marta first took when she arrived.
• How marriage has helped Marta and Misty, too.
• Truly living your passions
• How the medium of watercolor is a spiritual practice for Marta
• Marta sympathizes for Randy's challenge of living with two impatient women.
• Find out about Marta's biggest inspiration for her work
• Marta paints emotionally, learn what she isn't interested in showing you.
• Misty connects with Marta over water – it's mood, depth, and force.
• How Marta approaches her commercial work and how she shows up for her fine art.
• The genius and practicality of creating art in a series.
• Marta is a master of words, just check out the names of her paintings.
• Commissioning a work of art isn't as intimidating as it may seem.
• Marta's advice for anyone wanting to follow art as their full-time career.
• The pitfalls of the DIY movement and the repercussions on originators.
• The common feeling of being behind the game.
• The fascination of every day's opportunity.
• The glorious halo – we are stealing that phrase!
• The best piece of advice Marta would give her younger self.
• Why Randy can't wait to smell Marta!
• The personal anthem song that is like Marta's middle name.
---
QUOTES & QUOTABLES
---

Marta said:
Watercolor helps me to tame my impatient nature. Tweet This
When I paint I'm not interested in depicting Polish sea as I see it, it's more those emotions that come with it and all my experiences. Tweet This
I think that unraveling the mystery of people and life is very interesting. Tweet This
If you see somebody ahead of you, I would take it as encouragement that there is ahead, that you can progress. Tweet This
---

Misty said:
I love it when people have multiple interests, I think that makes for fascinating people. Tweet This
That's great insight for people who may not understand abstract art. You're not painting what you want them to see with their eyes; you're wanting them to feel it. Tweet This

---
DIG DEEPER

---
Very Marta – view + purchase Marta's art
Marta on Instagram and Facebook
Hint of Salt in Your Coffee by Marta Spendowska
Because We Float on Togetherness by Marta Spendowska
Kyoto – Marta's perfume
I Feel Love by Donna Summer
Feminism video – Danielle LaPorte
---
SHOUT OUTS!
---
Visualize Your Story – Heidi's Instagram Workshop
If you enjoyed this episode, please rate & review
it helps new listeners find us. The more, the merrier!
Save
Save
Save
Save
Save
Save