---
OUR GUEST
---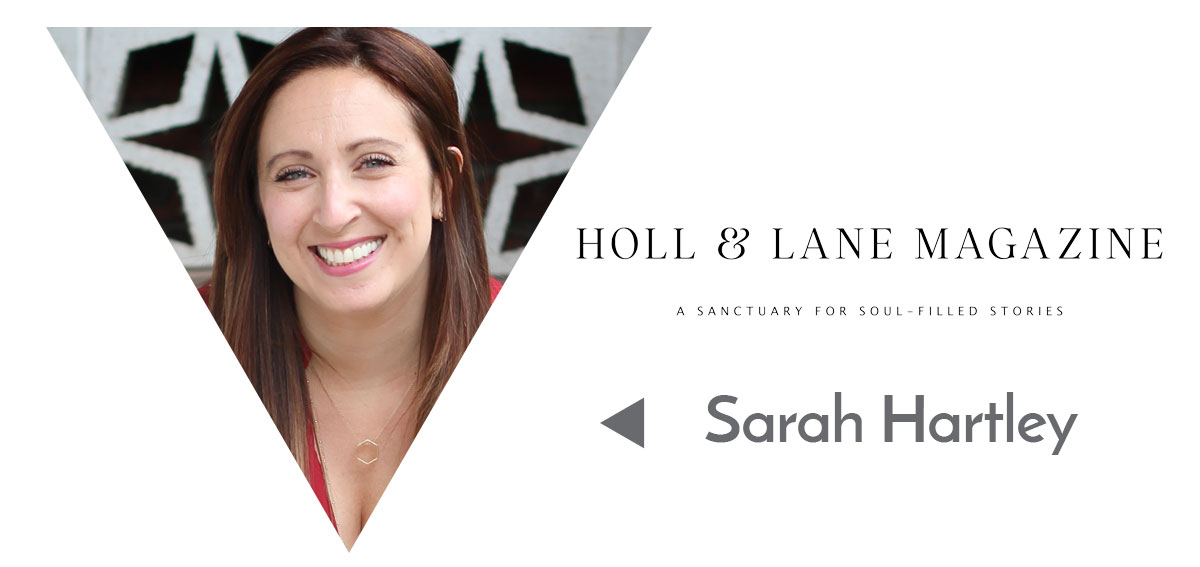 ---
---
EPISODE GUIDE
---
Are you chasing a dream bigger than you? Are you thinking about getting off your thing and chasing your dream? This conversation with Sarah Hartley, publisher + editor in chief of Holl & Lane magazine gives you a picture of the grit it takes to pursue something big and how to include others in the chase. Sarah is inspiring as a woman giving a platform to others and creating a sanctuary for soul-filled stories. She also shows her heart and leadership for the team who has adopted her dream and are helping her make it happen. Holl & Lane digs deep into topics that many magazines gloss over and is committed to the movement for more honest media. If that isn't impressive enough, they donate $1 from each sale to a charity based on the theme of the issue. We love this conversation with Sarah. It's all about dream chasing and truth saying.
Listen if you want to learn:
Managing a work-life blend for working full-time and chasing dreams on the side
Insight for juggling tasks when you're doing all the things
Key advice for motivating and trusting your team
Why telling your story may be the most powerful thing you ever do
What it's like behind the scenes of creating and publishing a magazine
How photography helps Sarah romance the ordinary
---
QUOTES & QUOTABLES
---

Sarah said:
I thought, "Why not give it a try?" I'm more afraid now that we're 2.5 years into it. Tweet This
There's not a lot of places you can go to talk about how much miscarriage sucks or what mental health feels like. Tweet This
At some point you have to force yourself to shut down and step away and get back to something you really enjoy doing. Tweet This
Giving my team the freedom to really explore what they enjoy doing within this process is important. Tweet This
---

Misty said:
There are many people who would rather stand in their own opinion or experience. They don't care enough about empathy or compassion. They just want to be right. Tweet This
---

Randy said:
I think we need to talk about more uncomfortable things in our society. Tweet This
---
DIVE DEEPER
---
Misty is the Holl & Lane girl in the Heart issue!
Who Run the World by Beyonce
---
SHOUT OUTS!
---
The Holl & Lane team – Mia | Jess | Madisen |
Jenna Kutcher – Web | Instagram
Cloud Cult – Web | Instagram | Spotify
Alisha Sommer – Web | Instagram
If you enjoyed this episode, please rate & review
it helps new listeners find us. The more, the merrier!