---
OUR GUEST
---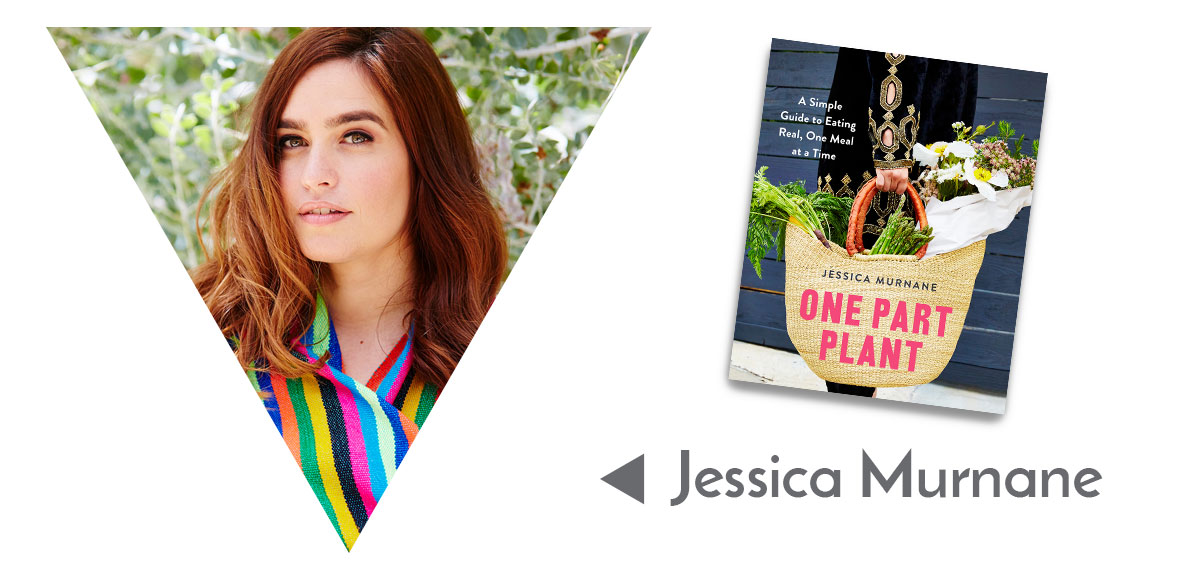 ---
---
EPISODE GUIDE
---
It can be so overwhelming to think about all the ways you're trying to better yourself; but our guest Jessica Murnane is helping us all to focus on one part at a time. Jessica's One Part Podcast hosts conversations with some of the most fascinating minds in wellness, music, food, fashion, and design. She is also the author of the wildly popular new cookbook One Part Plant. Once a designer, now the queen of helping people better their lives one part at a time, Jessica is bringing her refreshing approach to transformation to the whole world.
Listen if you want to learn:
What book launch mode looks like… hint: there's a lot of email involved.
An approach to working and living in rhythms and the encouragement it can bring
The huge domino effect that tiny changes can make
Real talk about how difficult a diet overhaul can be and the panic that can ensue
How truly nourishing yourself with healthy food can change more than your body
How a plant -based diet transformed Jessica's struggle with endometriosis
The three of us bond over food, style, podcasting, and being in creative marriages
---
QUOTES & QUOTABLES
---

Jenni said:
It's a huge domino effect. One thing can change many aspects of your life. Tweet This
It's fun to be living with another creative that does something completely different than you. Tweet This
The social aspect is one of the hardest things about changing your diet. Tweet This
Changing my diet didn't only alleviate my endometriosis pain it really made me into a nicer, less depressed person. Tweet This
OMG, I'm one of those people now?!? Tweet This
---

Misty said:
You may feel like you need a whole life makeover, but you can do this one little thing and it's going to change a lot. Tweet This
I never knew Mrs. Roper was going to be my style icon. Tweet This
---

Randy said:
I can go one part plant; there are delicious and wonderful things you can eat. It's not like eating cardboard everyday. Tweet This
I think the way to get over any craving is to go deeper into another craving. Tweet This
I've got to be a 5-year-old and say, "You said nut bags!" Tweet This
---
DIVE DEEPER
---
Jessica Murnane – Web | Instagram | Facebook | Twitter | Pinterest
One Part Plant  – Book | Instagram
All The Way Up – Fat Joe + Remy Ma
---
SHOUT OUTS!
---
Andrea Bemis – Web | Instagram | Dishing Up The Dirt (cookbook)
Scott Harrison of Charity Water – Web | Instagram | The Robcast episode
Erin Cooper – Web | Instagram | Cooper House | Halcyon Works
Kristy Curry of Flutter Health – Web | Instagram
If you enjoyed this episode, please rate & review
it helps new listeners find us. The more, the merrier!
Save
Save