---
OUR GUEST
---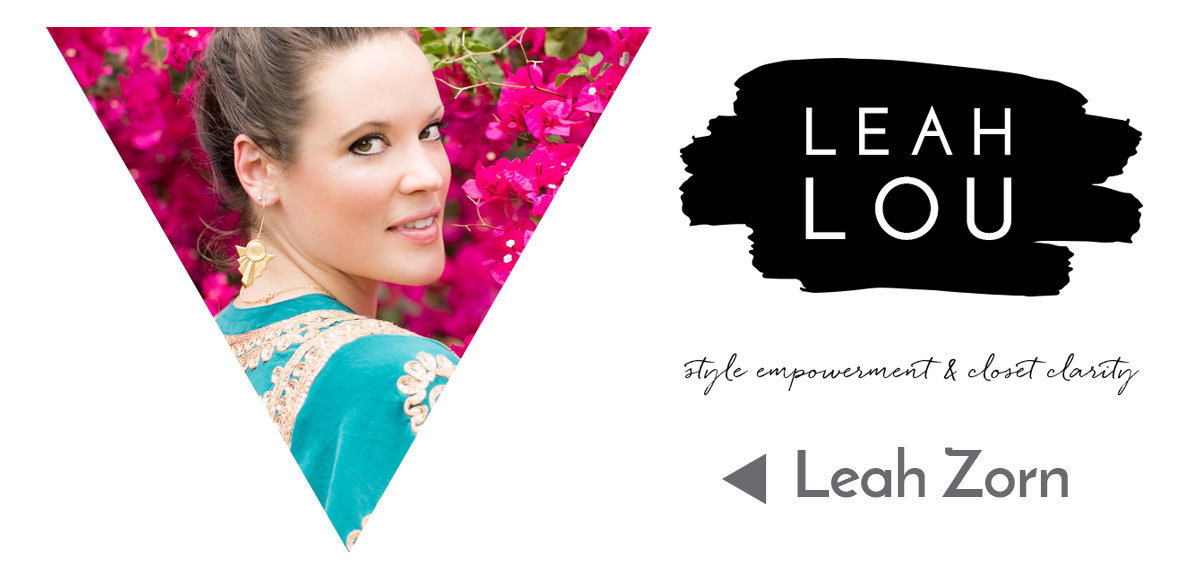 ---
---
EPISODE GUIDE
---
If your closet is talking behind your back, what's it saying about you? Is it an interesting, jaw-dropping conversation or a total bore? Right now, Misty's closet is screaming, "HELP ME!" Because we love to revel in style, we've been feeling the urge to purge and only keep what essentially feels like us. So we turned to an expert on style empowerment and closet clarity, Leah Zorn of Leah Lou Style. She empowers driven, fun-loving people to connect with their creativity & develop a style that is as unique and whole as they are. The cool thing about Leah is that she is dedicated to helping people express themselves with confidence and style; she's not trying to fill your closet with the latest fashion trends.
Style isn't just a matter of taste, it can also personify something we want to aspire to. We're not talking about designer labels and a luxury lifestyle. This episode is about gaining a strong sense of self and owning who you are and who you want to be – starting in your closet.
Download Leah's Style Worksheet to help you define your style.
Listen if:
You feel overwhelmed (or underwhelmed) by your closet
You want to up your style + fashion game
You struggle with unifying the different styles you like
You wonder what it's like to work with a professional stylist
You feel totally lost when it comes to personal style and want advice from an expert
---
QUOTES & QUOTABLES
---

Leah said:
What you're wearing can essentially become a walking business card. Tweet This
The closet is a really intimate space. I really make every effort to treat that as such. Tweet This
Stop connecting the amount that you do with your self-worth. Tweet This
---

Misty said:
It goes beyond if your clothes fit well. When you feel like you are saying something about yourself, it's confidence boosting. Tweet This
Style can be an expression of who you are but it can also be a catalyst for who you want to become. Tweet This
---

Randy said:
Style is a hunter's game. 1) You have to hunt for your style. 2) You have to hunt for the clothes that make up that style. Tweet This
I didn't have anxiety because I knew you would come into my closet and say, "You're rockin' it man." Tweet This
---
DIVE DEEPER
---
Caroline Kelso Zook on episode 29 – Life Made Vibrant
---
SHOUT OUTS!
---
Ansley Schrimsher of Dora Mae Jewelry | Instagram
Nadeena of Art + Anthem | Instagram
Chris Phillips, illustrator | Instagram
If you enjoyed this episode, please rate & review
it helps new listeners find us. The more, the merrier!
Save
Save
Save
Save